About your logo
You can add a logo that can be shown to your players in various places around our websites and also in the game. Some example screenshots of the logo placement can be seen below. Scroll down to see how you can add your custom logo.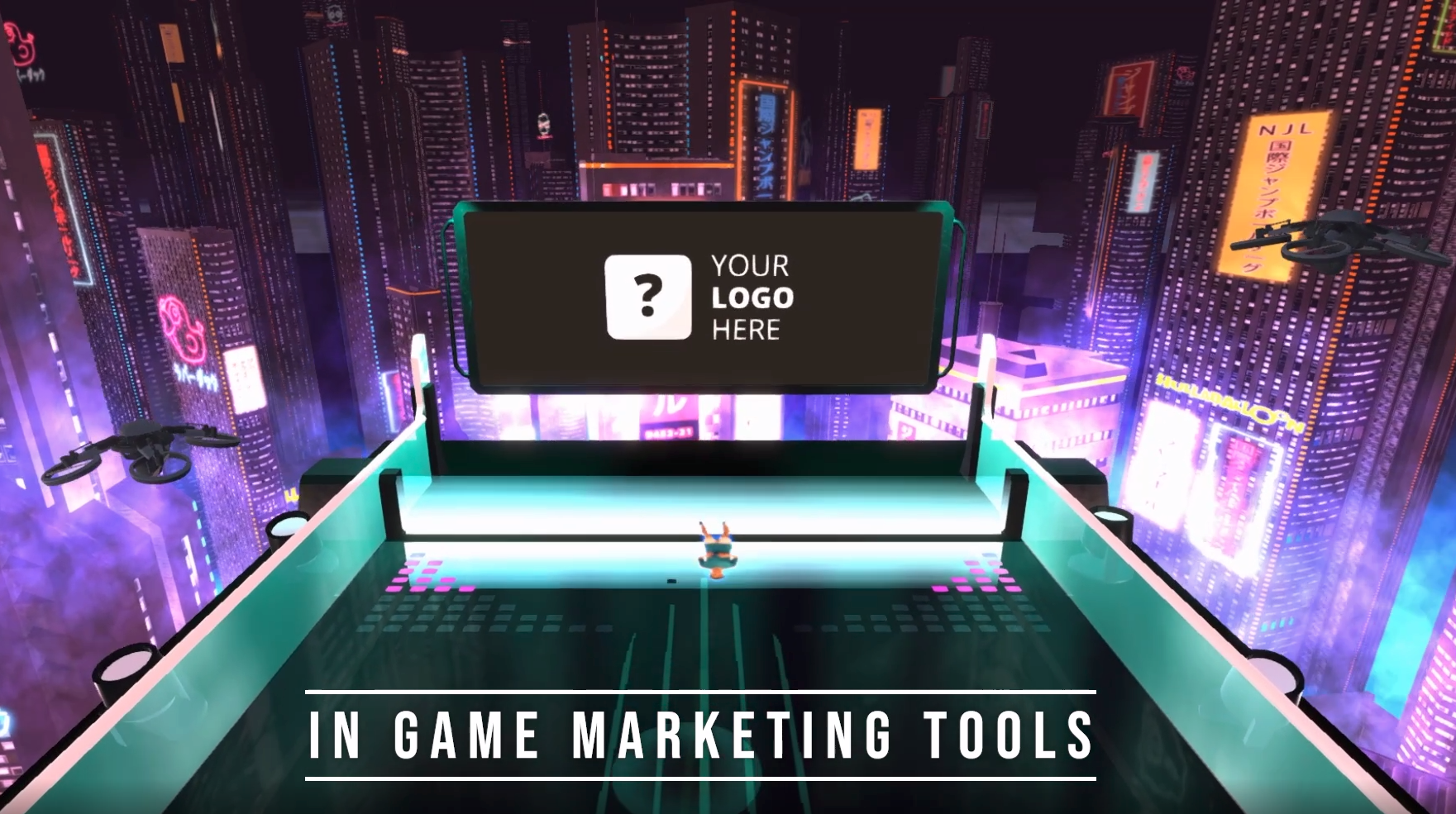 Logo shown in the Jumpball game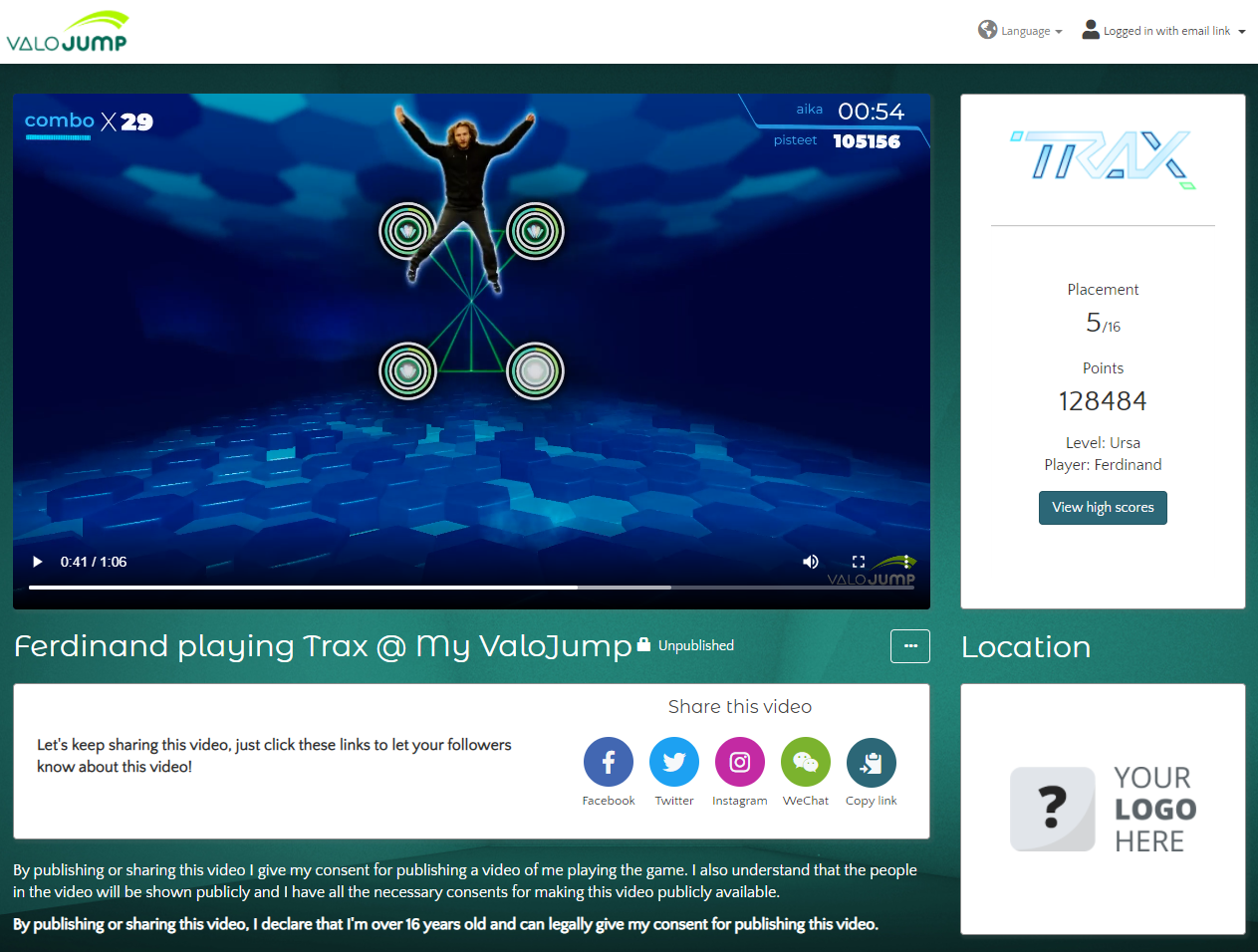 Logo shown in a ValoJump video page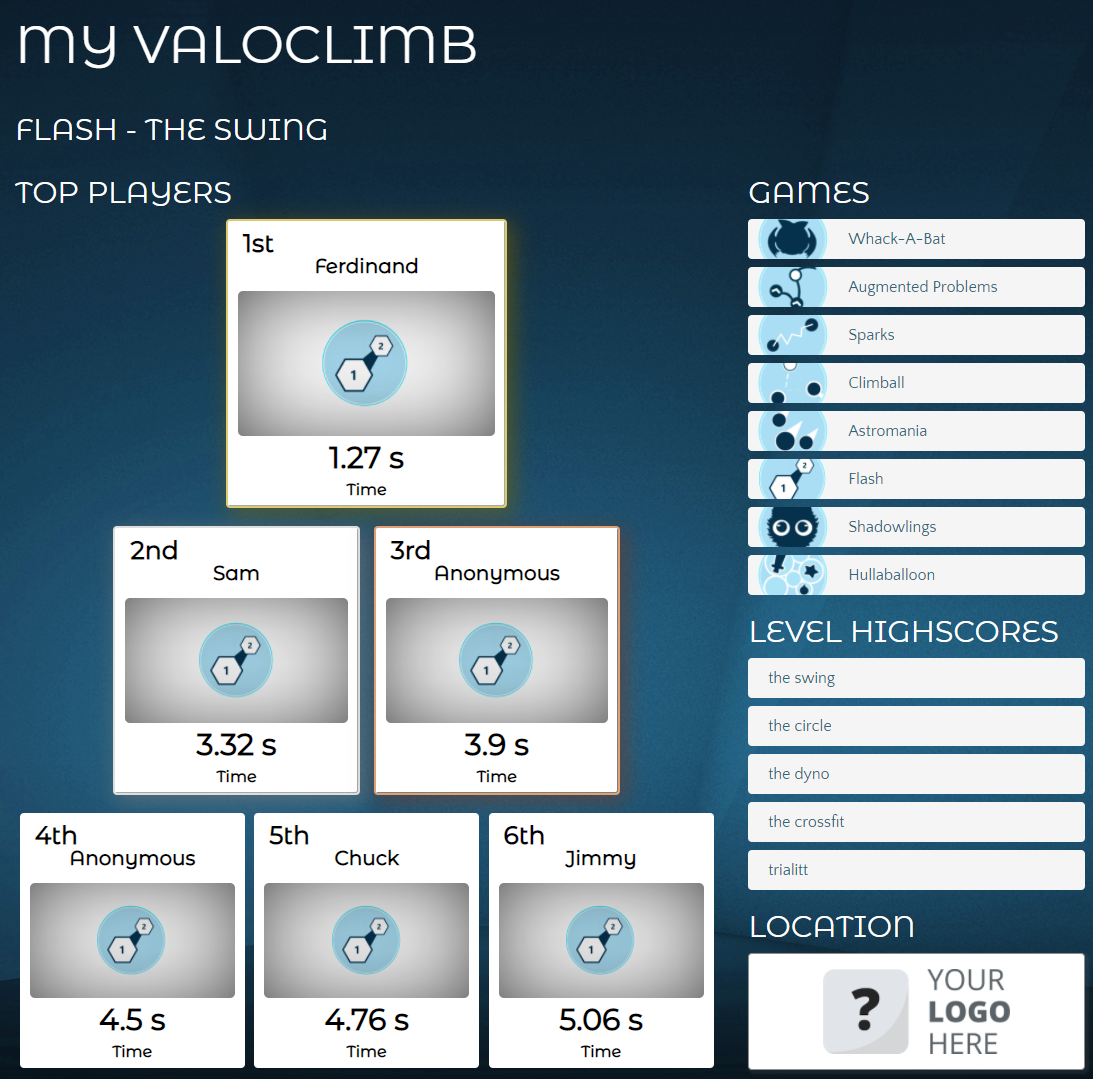 Logo shown in a ValoClimb high score page
How to upload the logo
Selecting your logos
We use two version of the logo. One to be shown on a light background and the other to be shown on a dark background. Please select suitable versions for both in order to achieve best visibility.
We recommend using logos that are not larger than 300px x 300px. Larger logos will be scaled to fit to a 300px x 300px box.
Please note that you can use the same file on both fields, if you feel that the same version of your logo works for both white and dark backgrounds.

Upload your logos

In order to upload the logo you will first need to log in to the Cloud service at https://cloud.valomotion.com and navigate to the "Edit details" page. For more information on how to do this, please refer to the Cloud Service full manual.
Use the "Choose file" buttons to select your logo files for upload. Finalize the logo upload by pressing the Update button further down on the same page.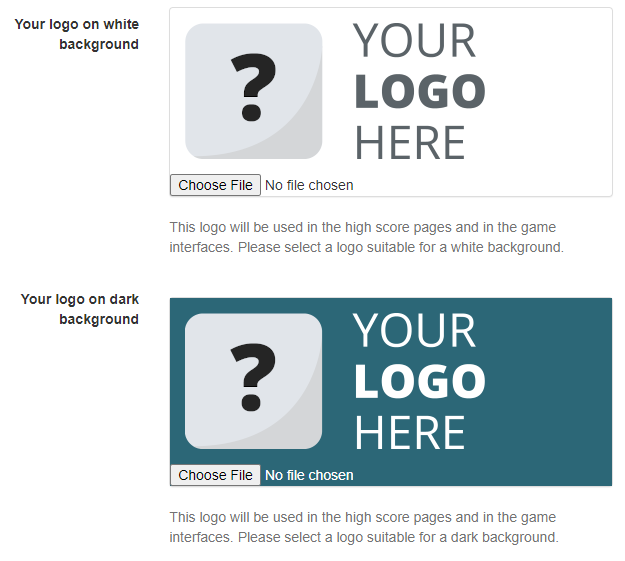 If you wish to set up a custom watermark to be shown on the video, please refer to: Setting up video uploads