How to get gameplay videos
After playing the game, the player has three options for receiving their video. These three options are discussed in more detail below.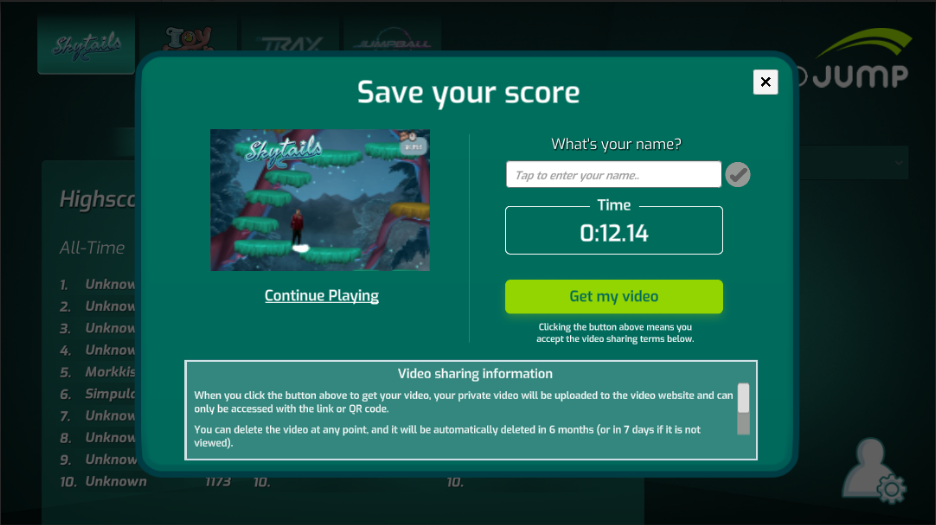 Players can click the "Get my video" button to get a video of their gameplay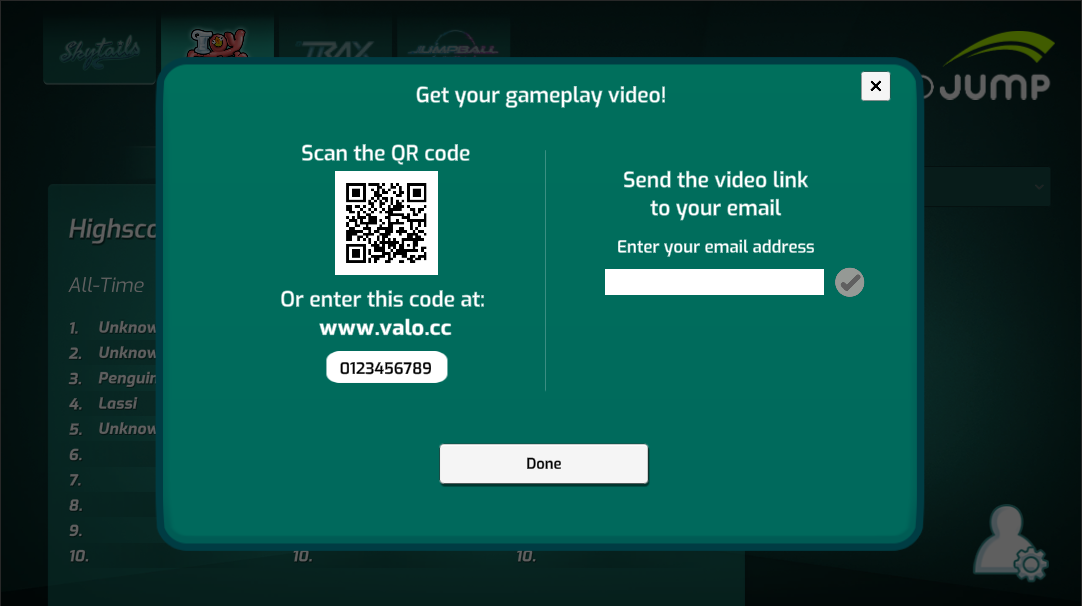 Then players can choose a method for receiving the gameplay video
Email
The player can enter an email address on the touch screen. After adding the email, an email with a link to the video page will be sent to them shortly.
QR-code
The QR-code shown on the touch screen will lead players to the video page. The player needs to open a QR-code scanner on their device and scan the code to see the video.
Video code
If scanning a QR-code is not possible, the player can use a video code to access the video. The video code is located under the QR-code on the touch screen. The player can access the video by using the code at www.valo.cc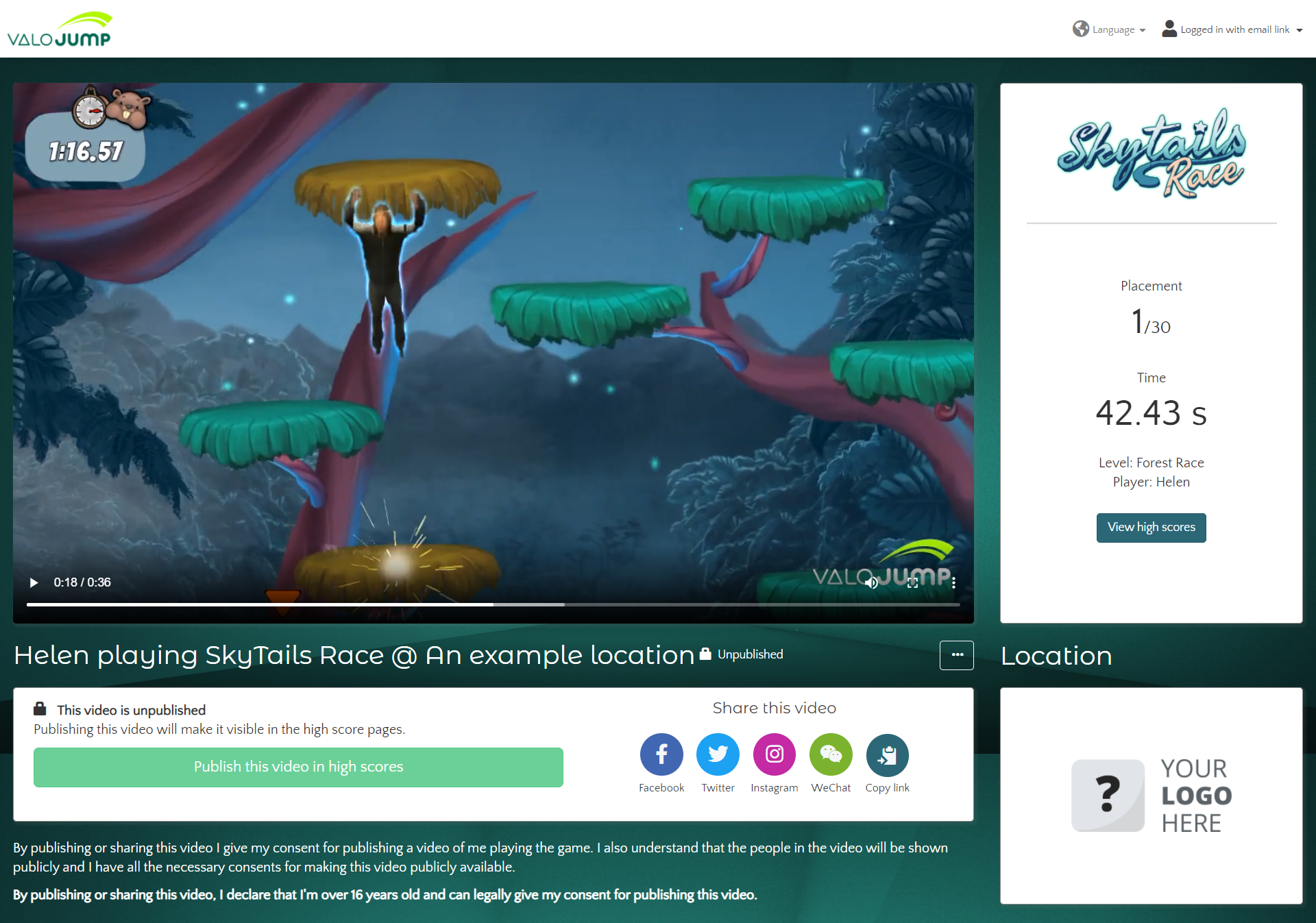 A screenshot from a video page

Who can see the videos?
Initially only the owner of the video can see it, but if they wish, they can publish the video in our high scores pages. Players can also share the video on various social media services by using the share buttons on the video page.

The share buttons are located below the video

High scores and videos
The game results are stored after playing a game on the system. If the player did well enough, their high score and user name can be seen on the high score pages. This information can also be seen on the video page. If the player decides to publish the video, it will be shown to other users on the high score pages.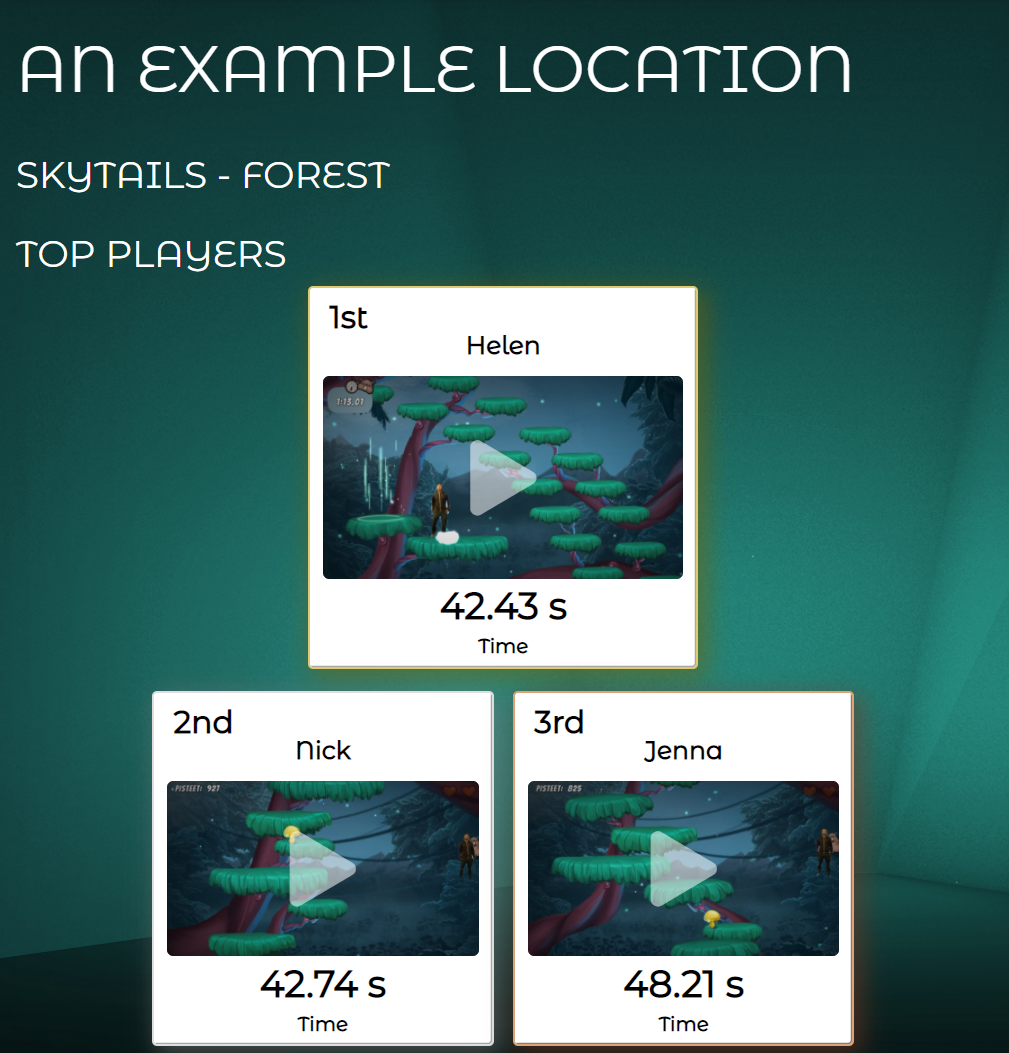 High score page after publishing the video. Other users can now view the video as well.

How are videos removed?


Videos can be removed by clicking the menu button (square with three dots) and selecting "Remove video".
Unpublished videos are removed automatically if;
video is never watched and is older than 2 weeks, or
6 months have passed since the last view
Published videos will not be removed automatically.