To pay for the subscription of your unit, you need to log in to the Cloud service (https://cloud.valomotion.com).
For more detailed instruction on the use of the Cloud service, see here.
After logging in to the Cloud service, you will see a list of all your units, under the "Subscription" section, you can see the status of each units subscription.

To subscribe a unit, press on the green "Subscribe" button.
This will take you to the next page, where you will be asked to give the following information:
Subscription type
You have the option to pay the subscription fee:
once per year
quarterly
monthly
Billing name
Insert the name of the company, organisation or person responsible for billing.
Billing address
Insert the billing address of your company, organisation or person responsible for billing.
Payment method
There are two options for payment method online:
Supported credit cards are:
Discover
Maestro
Maestro UK
MasterCard
Visa
Amex
Receipt for payment
After a payment has been charged from your card/PayPal account, you can find the receipt for the payment in the Cloud services "Invoices" menu tab (picture below).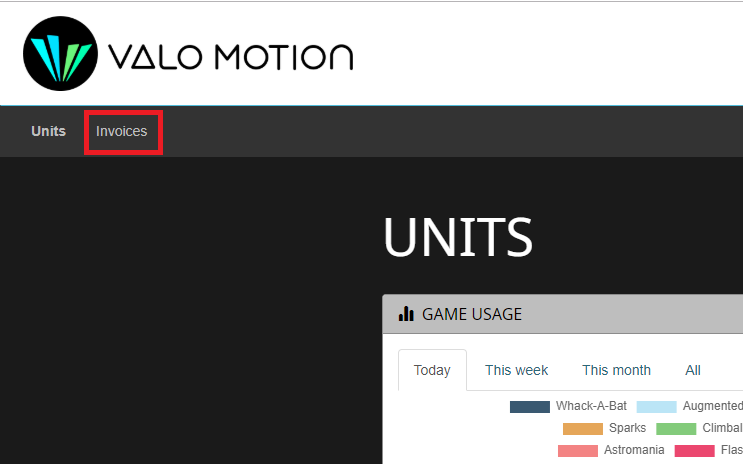 In case you have questions regarding subscription or payments, please contact support@valomotion.com.