Your unit has the functionality for players to upload a video of their gameplay to the Valo Motion video service. This video is a private video, which can be only accessed with the link emailed to the user.
Enabling video uploads
Video uploads are enable through the settings menu on touch screen of your unit. Log in on the touch screen with your admin password. Select "Enable video uploads" in the general settings. Now the players will be offered the chance to upload a video of their gameplay, by providing an email address after playing.
Enabling video uploads on ValoClimb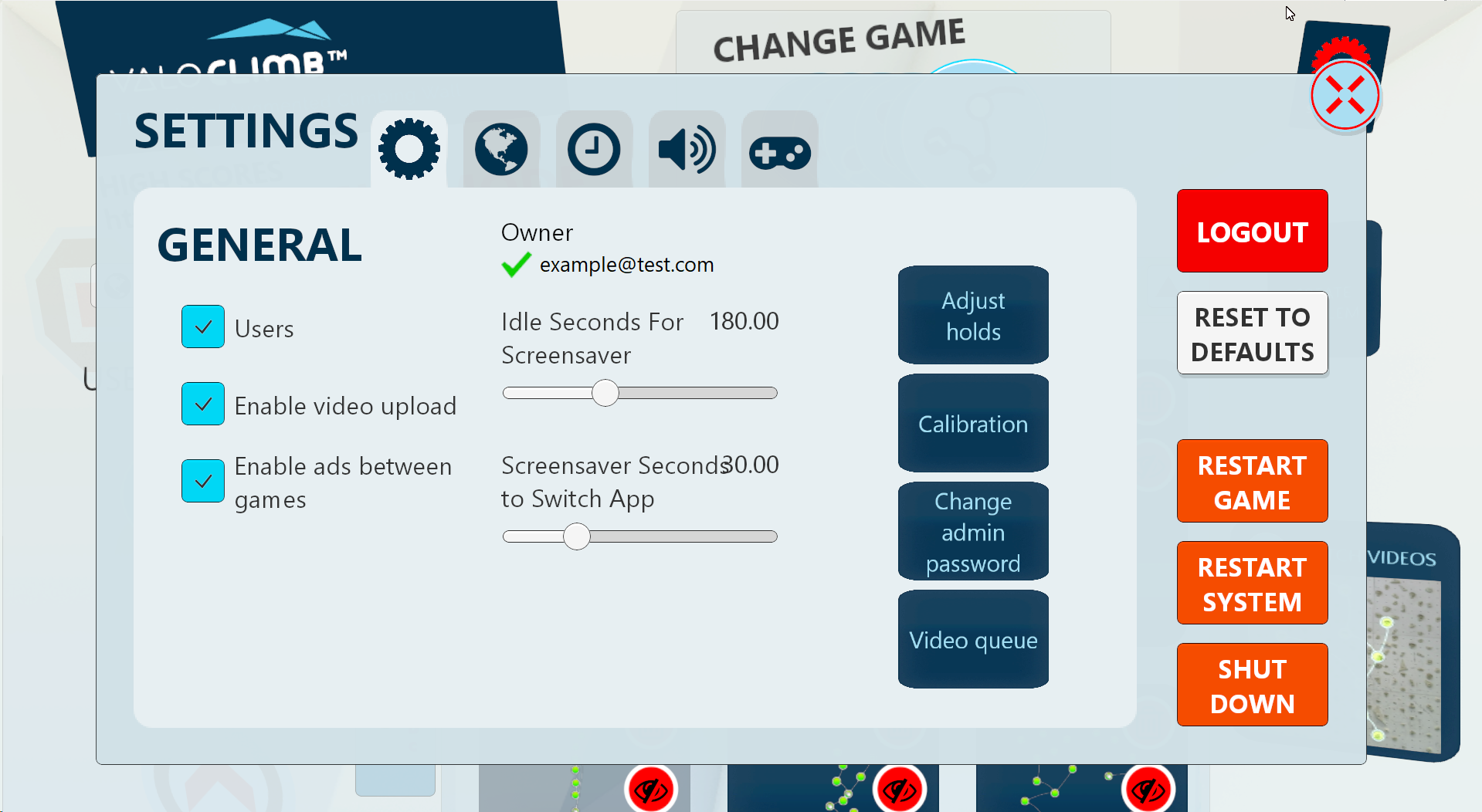 Enabling video uploads on ValoJump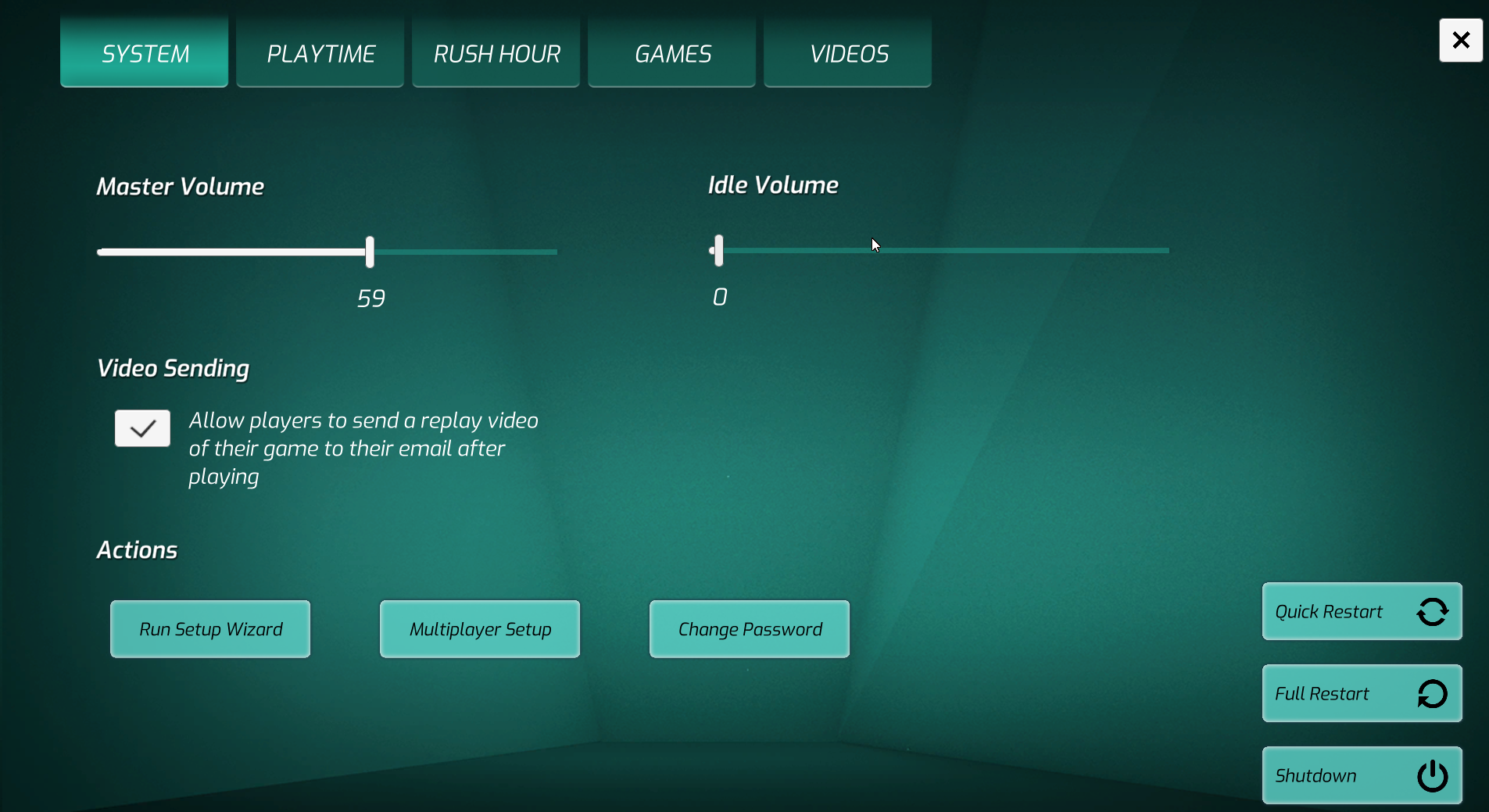 Adding a custom watermark to videos
If you have not set up your unit on the Cloud service, please see this article for instructions.
A watermark gives you the opportunity to add your brand logo or a graphic of your choosing to all videos users upload of their gameplay. Below is an example of how a watermark can look (watermark in bottom left corner).
Watermarked video on ValoClimb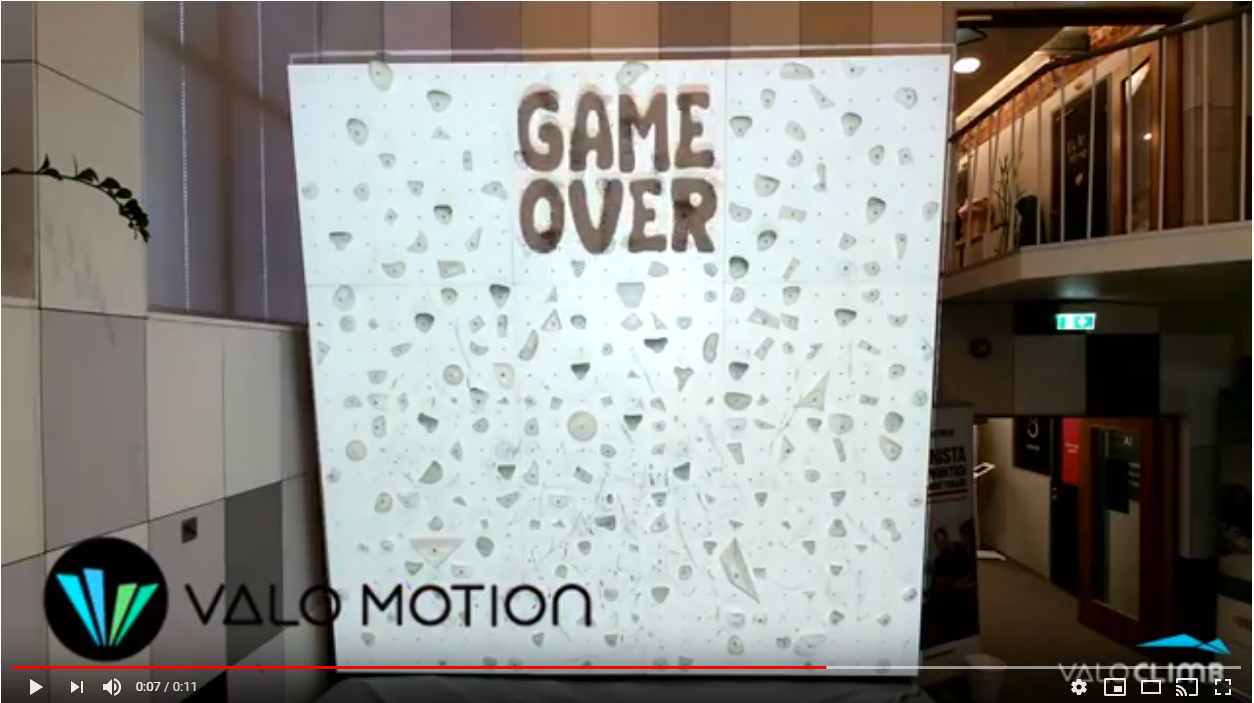 Watermarked video on ValoJump
To edit watermarks that are used in uploaded videos, sign in to the Cloud service (https://cloud.valomotion.com), go to the unit page and click "Edit" in the videos section title.

This view allows you to edit watermarks that are included in the uploaded videos. The fields are described in more detail below.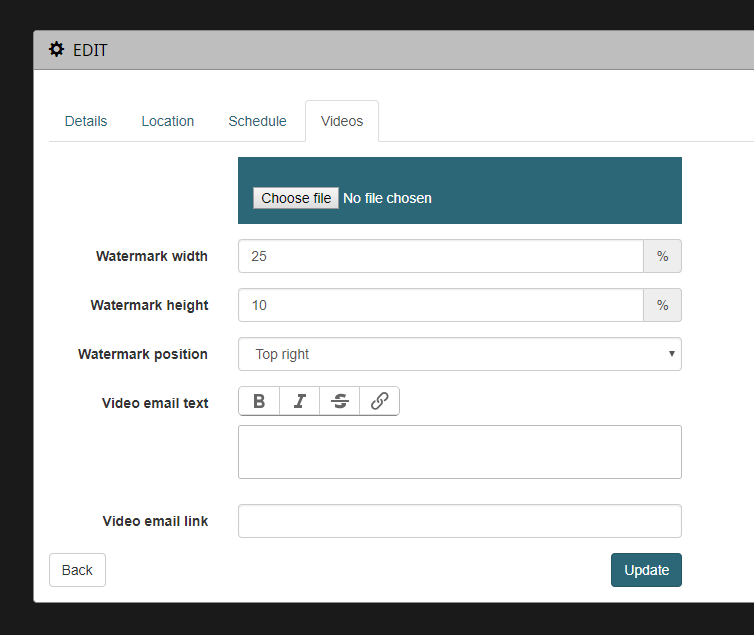 Watermark
The image-file used in video watermarks. It is recommended to use either .png or .gif images with transparency.
Watermark width/height
Percentual size of the watermark relative to the video size (1080p, 16:9)
Watermark position
The position (corner) of the watermark in uploaded videos.
Video email text
Video email text is shown in the email that delivers your videos.
Video email link
Contents of the link that will lead the user to the video.