The entry touchscreen lets players familiarize themselves with the game library and how to
play ValoArena. Depending on the operation mode ValoArena is set to, the entry
touchscreen also serves as the payment portal before entering ValoArena.
Available functions:
● "How to play" instructions
● Game library
● Select language
● Admin settings (requires admin password)
● Pay for a game (when in pay-per-player operation mode)
● Start reservation (when in reservation operation mode)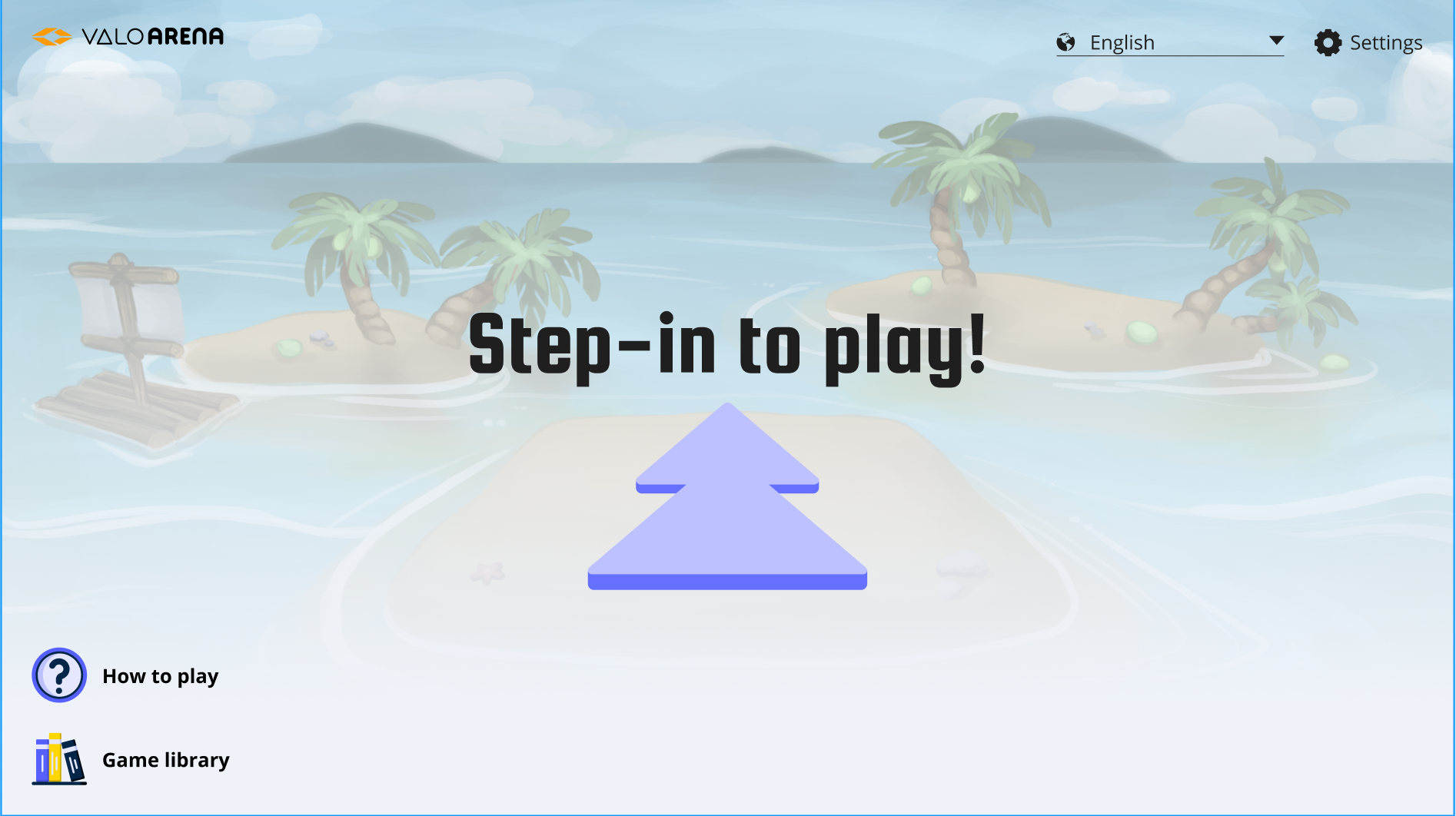 The exit touch screen allows players to send replay videos of their game sessions to
themselves. Video sending can be done using ValoApp or by entering an email address.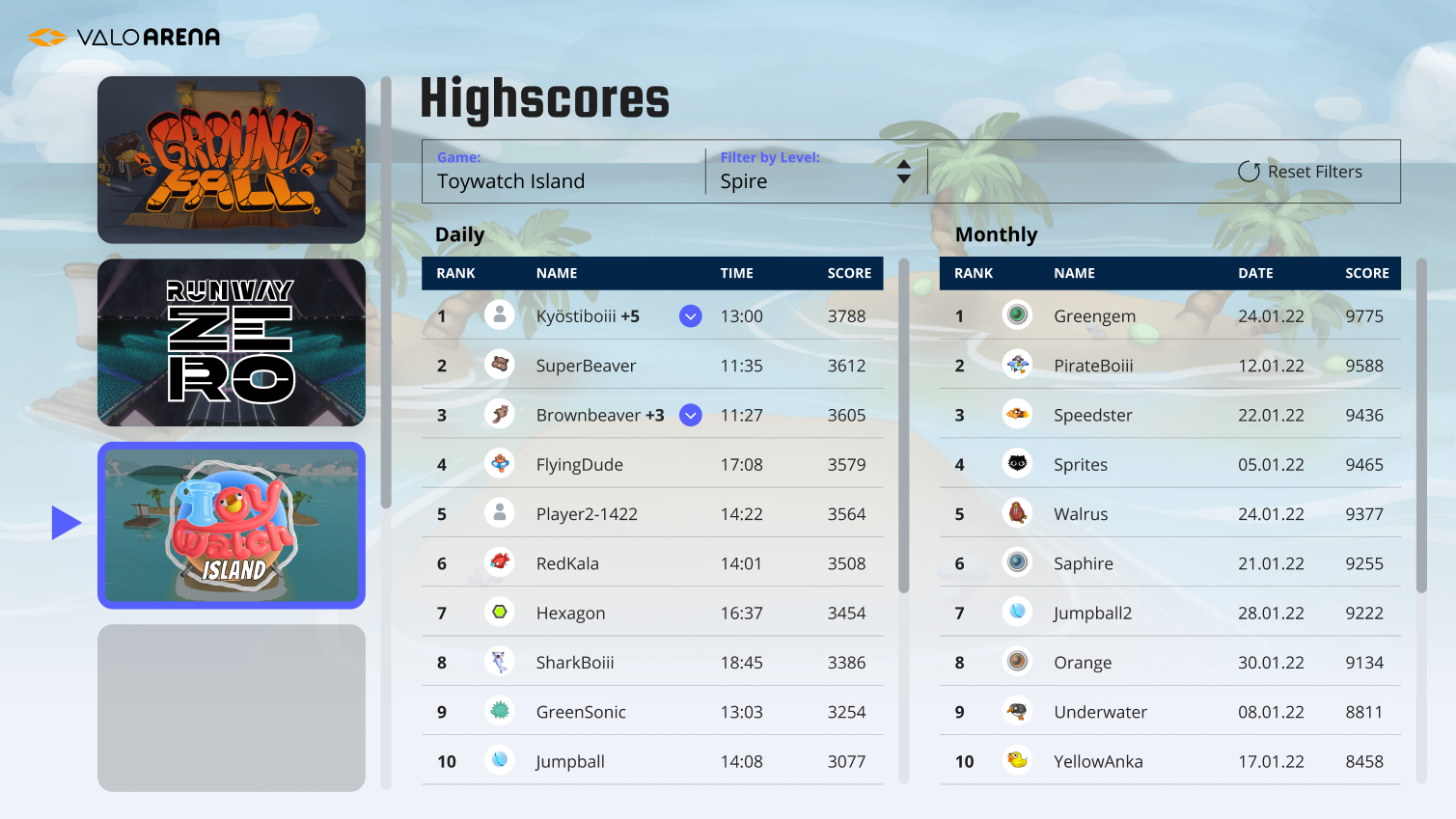 The exit touch screen also allows players to see the high score lists of each game.