Groundfall
In Groundfall the floor underneath the players crumbles from below their feet and players
need to avoid falling down to the lava by reaching safe tiles in time. As the game progresses
the levels increase in difficulty.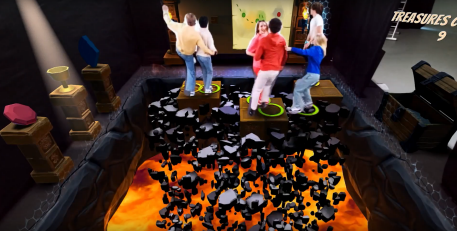 Toywatch Island
In Toywatch Island the goal is to smack as many flying beach toys as possible and
accumulate points. Toywatch Island features multiple levels with different environments,
game mechanics, power-ups, enemies, and boss fights. The group plays together to try and
smack as many toys as possible.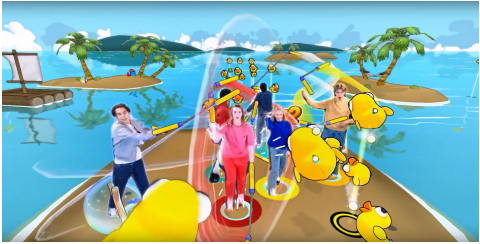 Runway Zero
In Runway Zero the players compete in a futuristic obstacle course. The goal is to avoid
colliding with the electric obstacles on the track. The more obstacles they can avoid the
more points they will accumulate.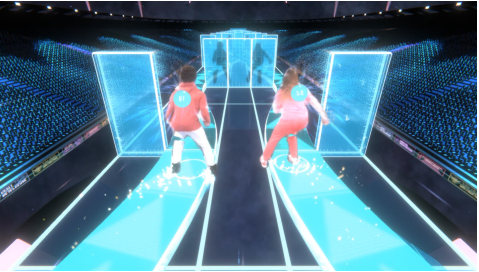 Astro Blade
In Astro Blade, the players are virtual holograms who fight each other inside a simulation. The virtual weapons break when they hit other virtual weapons but if they hit a player's hologram, they shatter the hologram into light particles.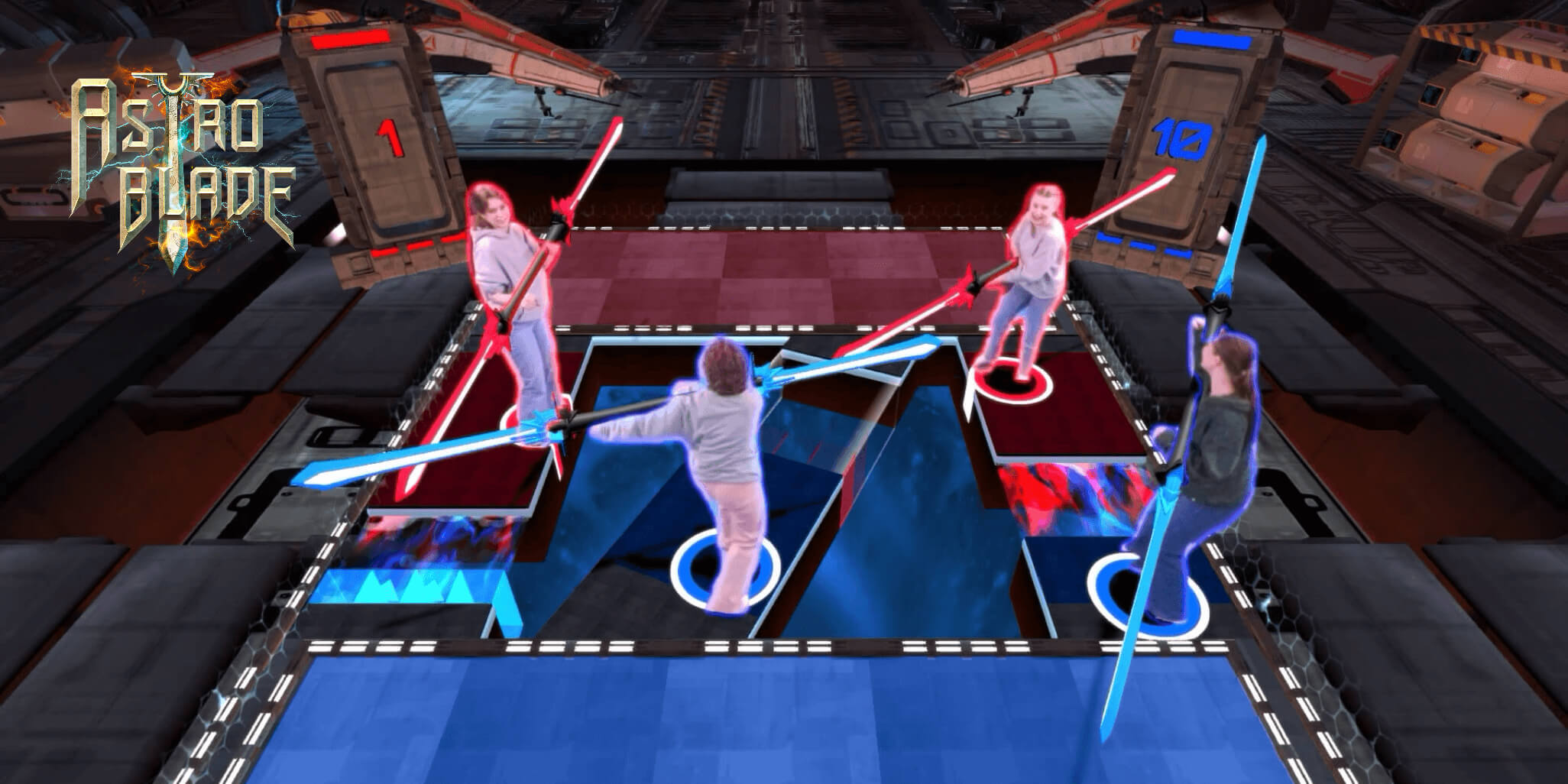 Operation: Money Grab
In Operation: Money Grab, the players are a group of thieves that rob a private art museum called "Museum of Money". The players make their way through all the different floors of the building and grab all the valuable items they find on the way. Eventually the players reach the roof of the building and escape with the helicopter that is waiting for them or they run out of time and are caught by the security robots of the building.