In case the main unit of your ValoClimb has moved during it's daily use, the holds on the wall have been changed, or in case motion tracking in games does not seems to work properly, the first thing you should do is re-calibrate the device. In this article you will find instructions on how to perform this easy process.
Automatic calibration
Log in to the Settings menu on the units touch screen, and click on Calibration.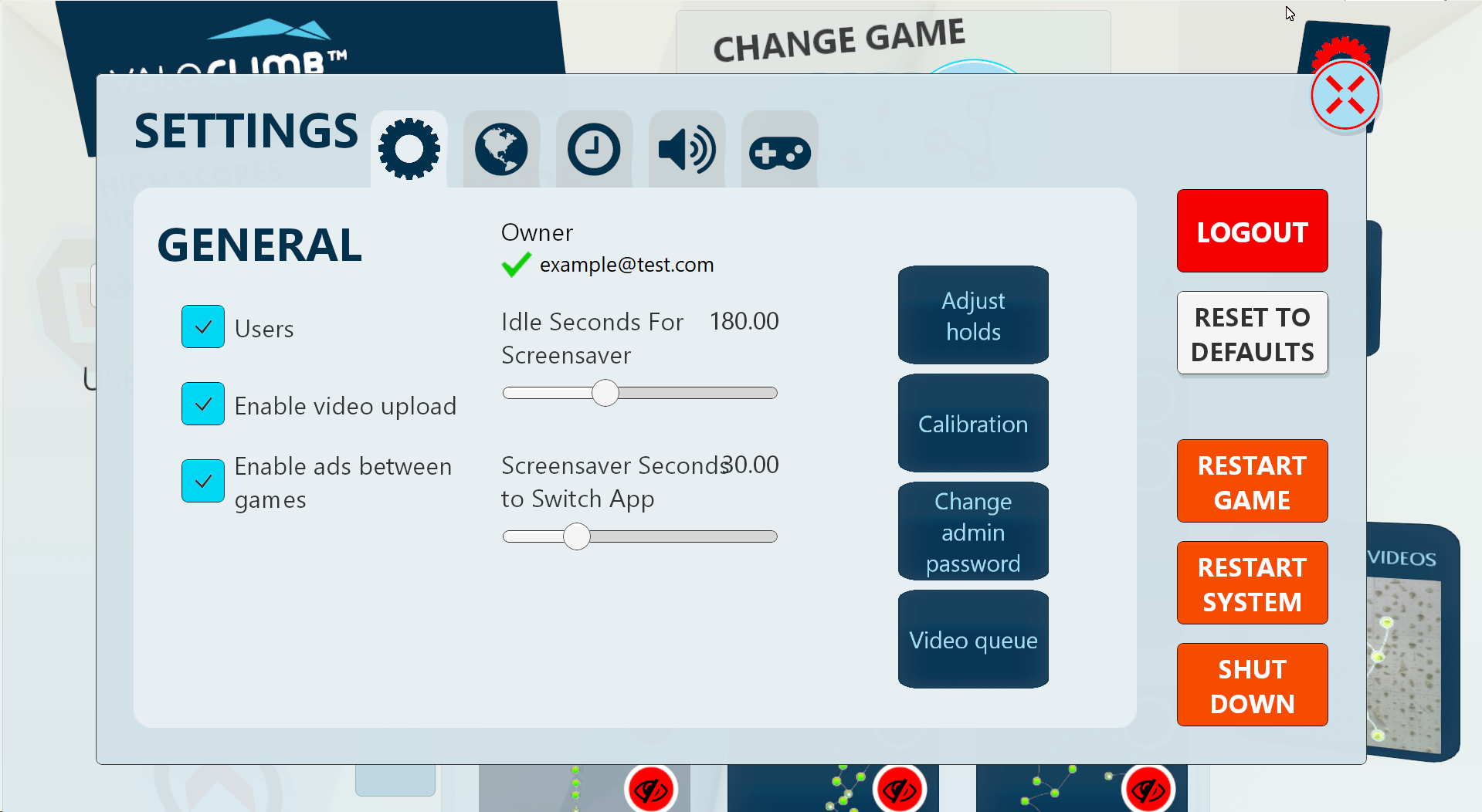 In the next screen, press the Calibrate button. This will start the automatic calibration process, which displays a number of calibration patterns successively. During this time it is important that you do not step in front of the system.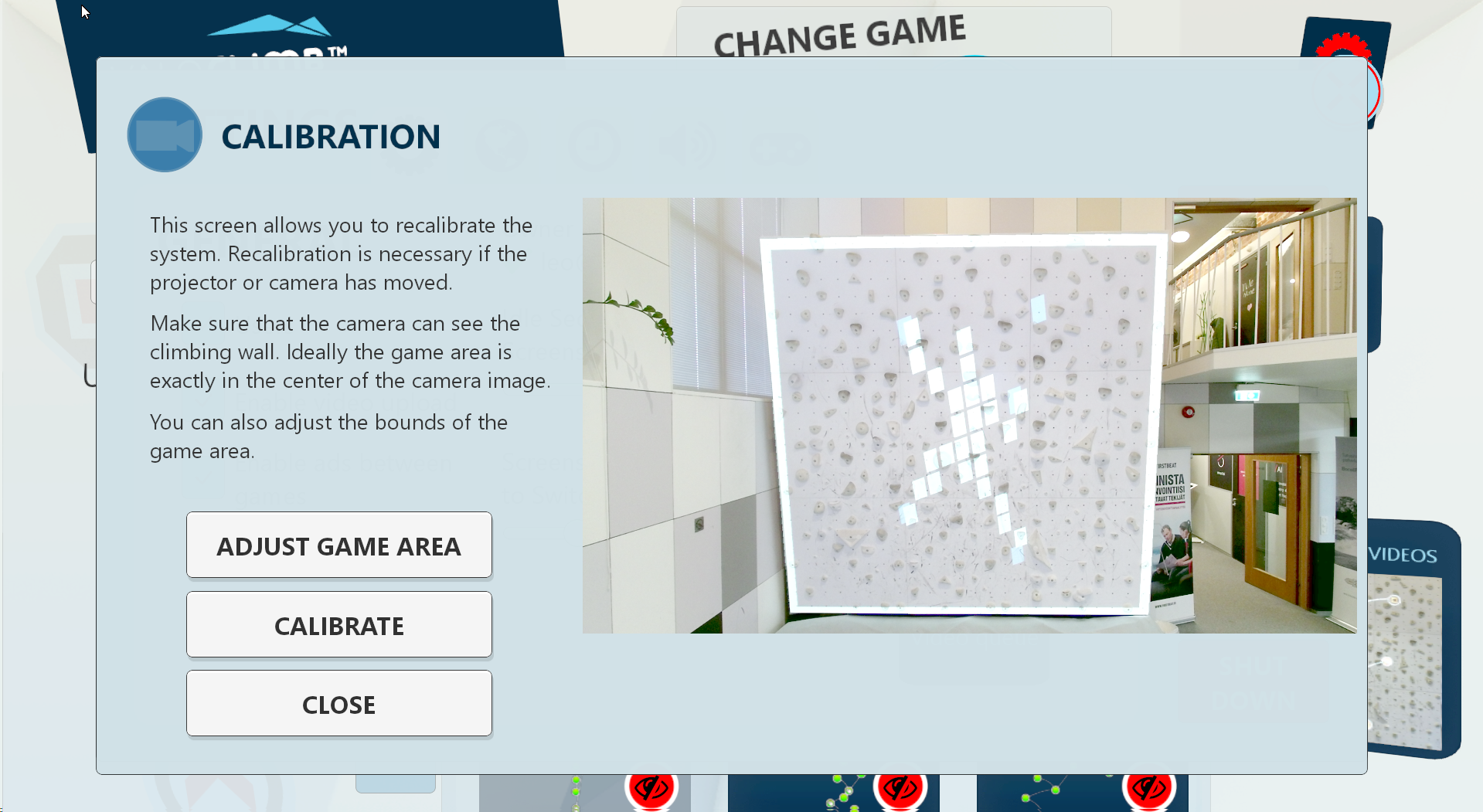 The system will notify you If the automatic calibration process fails. In this case, please check that:
The camera can see the projector image (the touch screen shows live image)

The projector image is clearly visible

The projector is in focus
To learn how to adjust focus of the projector, read this article.
Adjusting the game area
The game area is the part of the projector image that is used for the games. Follow the steps below to adjust the game area if needed.
Go to the settings menu, and press on Calibration.
In the next screen, press on Adjust Game Area.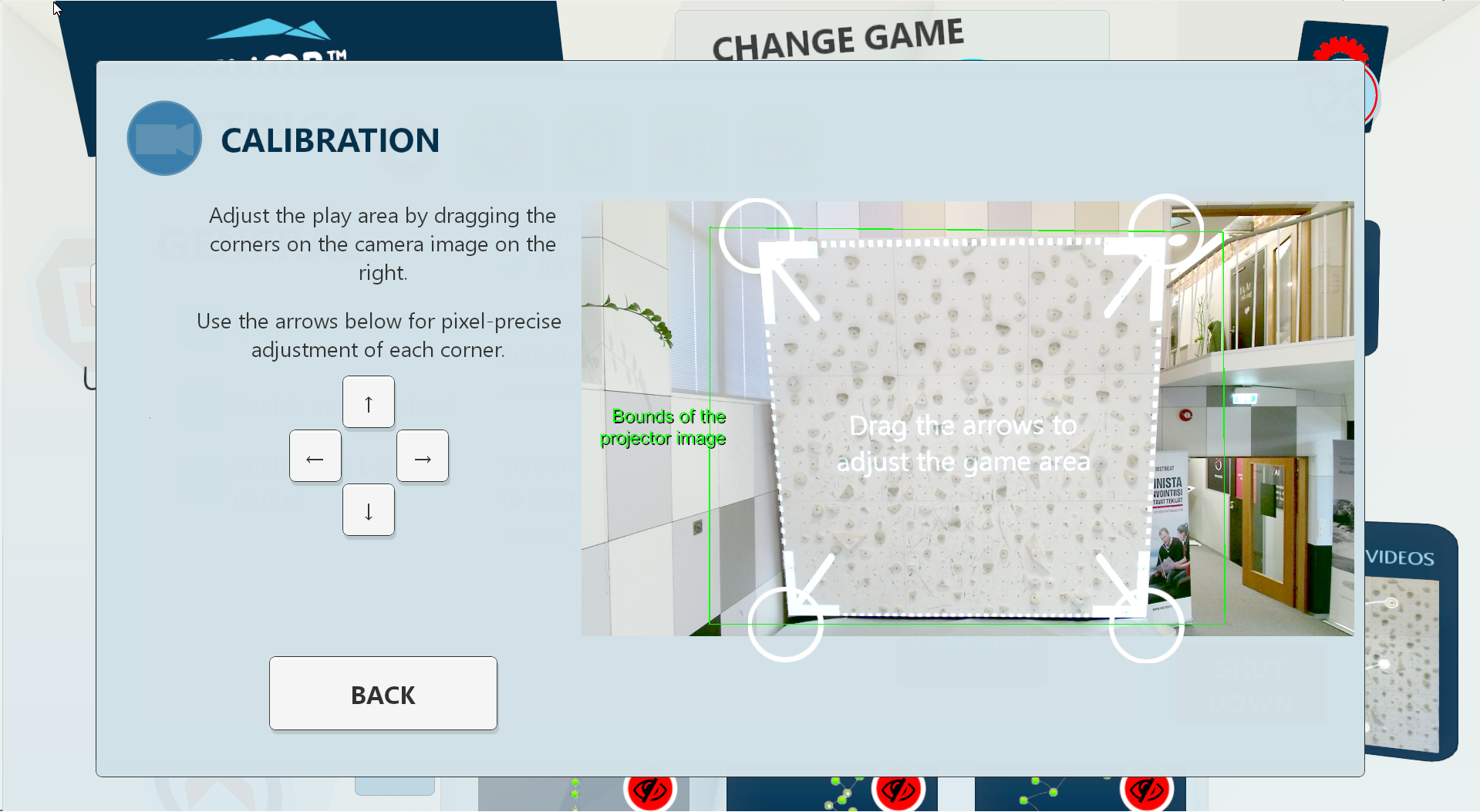 You can adjust the game area by dragging the corners on the image on the right. For precise adjustment, use the arrow buttons on the left with the corner you'd like to adjust selected.
Note: In case the green square depicting the outer bounds of the projector image does not cover the whole wall. Tilt the main unit in the correct direction to fix this.
Adjusting holds
Follow the steps below if you'd like to adjust the climbing holds. This is necessary if the Main Unit moves, or if new holds are added to the wall.
Go to the Settings menu, and select the Adjust holds option.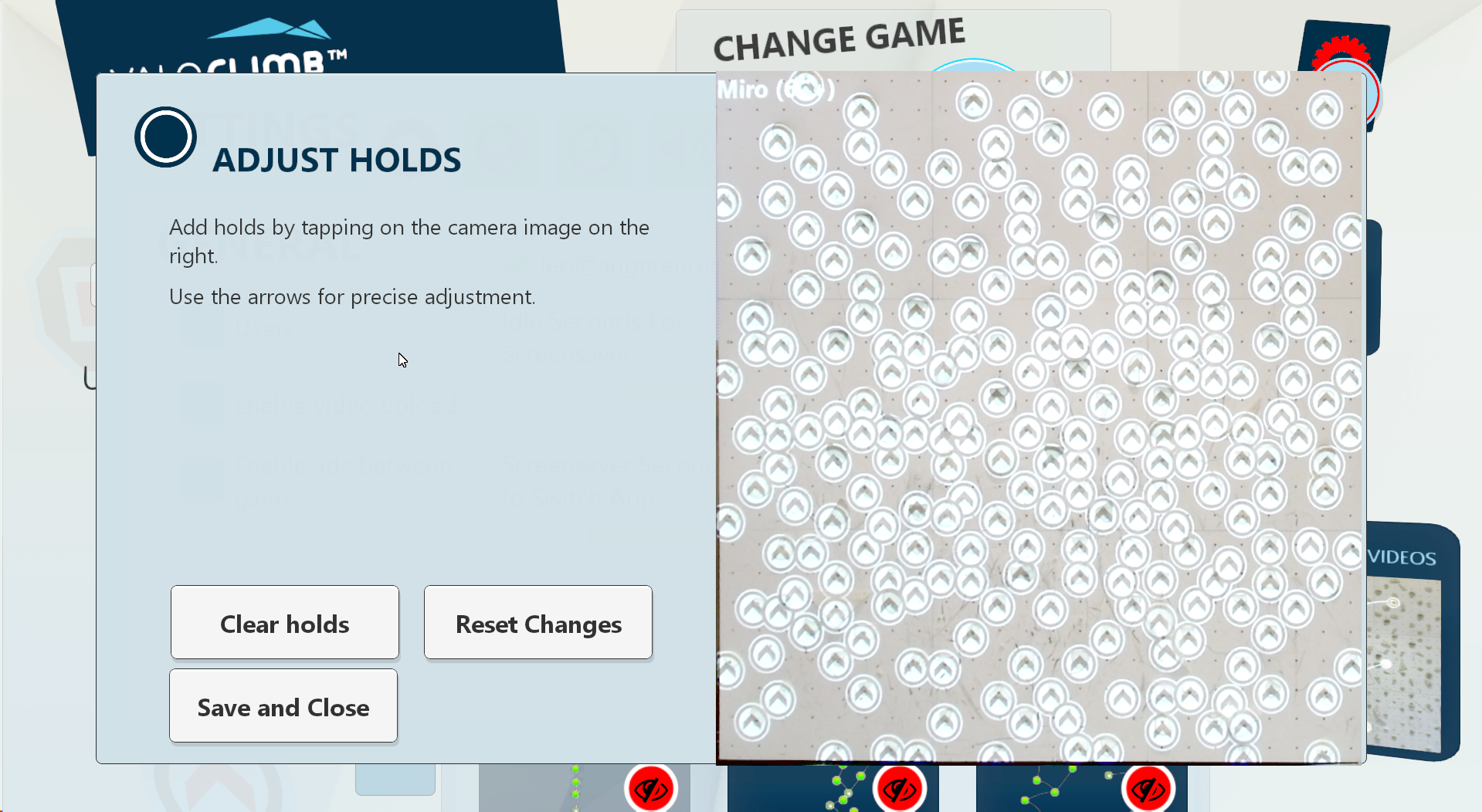 Please mark the holds by tapping on the camera image. You can also remove hold markers by tapping them. If you want to clear the holds and let the system automatically detect the holds again for you, press on Clear holds.